Experienced PHVAC Technicians Dedicated to Complete Customer Satisfaction
With our state-of-the-art scheduling system, you will know exactly which Fante's technician will be coming to your home and when. This ensures that you are comfortable and ready to have your systems promptly cared for.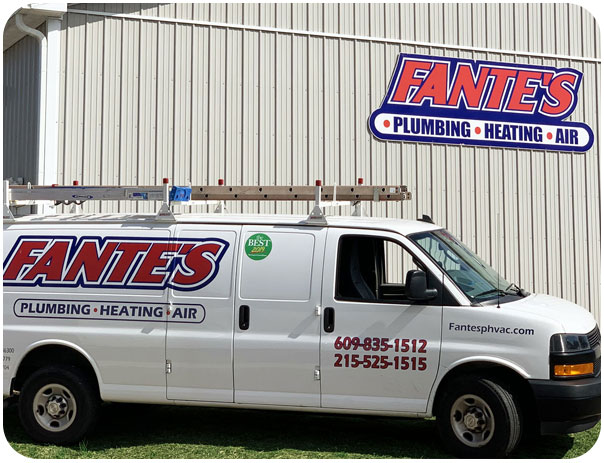 Contact Us Today by filling out the form below, or calling us at 1-609-835-1512
Quick Contact
"*" indicates required fields
BEFORE: Fante's Technician Service Alerts
Before your Fante's plumbing, heating or cooling technician arrives, you receive a phonecall or text message
You can access your Fante's technician's ratings and reviews by other customers
To help you get the most from your service experience, we send "prep" questions you might want to be addressed when your technician arrives
DURING: Fante's Service Convenience Hours
Your time is precious. We understand that a 9-to-5 service call may not fit into your work day. That's why we now offer convenient hours on weekday evenings from 6 PM and 10 PM.
It's another way Fante's provides on-time, reliable heating, air conditioning, and plumbing service throughout South Jersey and parts of Pennsylvania.
AFTER: Service Follow-Up
You're probably not happy about needing a service call to begin with so we like to leave you happy. That's why we created our Service Follow-Up. Your feedback helps us refine the Fante's customer experience. At the end of your service call, a representative from our customer care team follows up with you. We welcome your thoughts on the overall service experience. We'll answer questions and, if needed, schedule any necessary follow-up appointments.
Our Goal: 100% Satisfaction 100% Of The Time