AC Services On-Demand
Keeping your home comfortable is very important for the family. If you're looking for a new air conditioner, need a checkup, or a simple repair, Fante's has you covered. Getting an air conditioning repair doesn't have to be stressful, and our professional AC repair technicians understand how patience tends to wear thin as temperatures rise. Fante's HVAC professionals are well trained and available for you 24 hours a day, every day.
Fante's air conditioning technicians are certified and trained to service all makes and models of air conditioners, whether they were installed by us or not. We guarantee you'll be highly impressed with our commitment to quality service and genuine care, and all of our are conditioning repairs are even backed by our service guarantee. If you're in need of urgent same-day air conditioning repair or replacement services, call Fante's at 1-609-835-1512.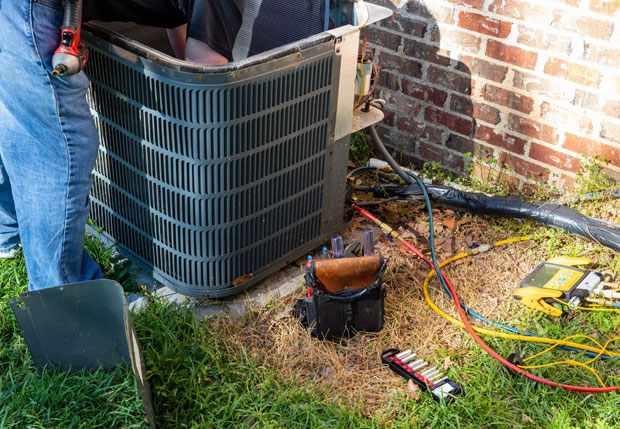 Contact Us Today by filling out the form below, or calling us at 1-609-835-1512
Quick Contact
"*" indicates required fields
When your air conditioner stops working it's almost always at a time when you need it most. Luckily, the air conditioning repair technicians at Fante's are always standing by to get your system back up and running quickly. Our experts are available 24/7/365 to restore your indoor air comfort and we back our work to make sure that you don't have to worry about future issues. If you're stuck in the heat and need your Air Conditioning repaired, don't hesitate to give us a call. We will do everything we can to keep you cool during the hot summer months.
Make sure your system is ready for the summer heat with a precision AC tune-up. The professional HVAC technicians at Fante's have the skills and training to provide a comprehensive tune-up service for your air conditioner. A close look and inspectiong on all moving parts, electrical connections, thermostats, cleanliness of condenser coils, refrigerant levels, blower component adjustments, and more will encourage efficient air conditioner performance and can also spotlight any potential problems at an early stage. Don't let yourself get trapped in the summer heat!
Is it almost time to upgrade your air conditioner? Your home needs an air conditioning system that will provide the perfect amount of cooling for your specific space. The first step in determining this will be a detailed Fante's Home & System Analysis. Our analysis will allow us to provide you with a custom-designed system recommendation based on existing ductwork, a current system inspection, and necessary space measurements. Fante's experts will help you choose the perfect system for your home's specific needs. We'll work with you to keep your home cool, energy-efficient, and more comfortable all year round. Select air conditioner replacement systems come with a 12 year parts and labor warranty.
If you need to replace your old air conditioner or are ready for an upgrade, Fante's can help. Our company specializes in air conditioning replacement and can help you choose the ideal new system for your home—one that is affordable upfront and saves you money over the many years to come. Our expert technicians stand behind our work and provide our customers great peace of mind, and on select systems, that includes a 12-year warranty on all parts and labor.
Air Conditioning System Maintenance
Air conditioning maintenance is essential to keep your system running efficiently, no matter how old the unit. A small problem caught early not only prevents expensive repairs later, but also prolongs your system's life. Getting a system checkup from Fante's is easy: call 1-609-835-1512 or schedule online today.
Refrigerant Levels:

Low refrigerant levels may point toward a leak. Fante's trained technicians are able to detect and repair the leak, then recharge the unit.

Evaporator Air Filter:

It is very important that the homeowner cleans the filter that catches dust and other particles from the air as it enters the evaporator. The system's manual will have instructions on how best to maintain the filter. Our Fante's HVAC technicians are also happy to discuss this process with you at installation or during a system tune-up.

Ductwork:

If your ductwork is leaking air, clogged, or choked off; the air conditioner's ability to cool the air is limited. A Fante's HVAC technician can clean and air seal your AC ducts which will increase its efficiency.

Thermostat Functionality:

Your AC thermostat will allow you to save energy by controlling levels of cooling output depending on the time of day. However, if your thermostat is not functioning properly, you run the risk of extra wear and tear on the system and overpaying cooling your home.

Electric Controls:

A faulty thermostat may result in a worn-out compressor and fan controls due to the system cycling on/off too often. Fante's expert HVAC technicians are trained to check your air conditioner unit's electrical connections and make any needed repair or replacement if necessary.

Compressor and Condenser:

The compressor and condenser units are located outside. Besides keeping the coils clean and making sure there is nothing blocking the airflow of the condenser, it is helpful when the maintenance or repair to these units is performed by a trained and qualified HVAC technician.
Air Conditioning Systems We Handle
Our experts at Fante's have been providing trustworthy and reliable air conditioning services for many years. We're well versed in working with virtually every type of air conditioning system out there. Regardless of your energy source, our professional HVAC technicians can repair or replace a variety of popular air conditioners.
Being one of the most popular systems in the area, central air is a complete solution for managing your indoor comfort. Here at Fante's, we specialize in repair and replacement of these whole-home systems.
With the ability to heat cool with a single system, heat pumps are a very popular choice for indoor comfort. They are extremely energy-efficient and can last for decades if properly maintained.
If you don't have existing ductwork or want to focus on cooling certain rooms, a ductless system is a great choice. They can be installed quickly and have you cool in no time.
Geothermal systems offer incredibly efficient cooling and heating. They are a bit more costly to initially install but are built to last and can even earn you tax credits.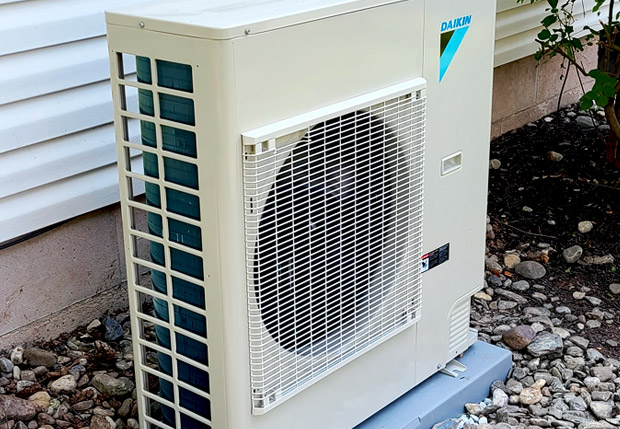 New Air Conditioning System Installation Special Financing Available
Fante's has teamed up with GreenSky to offer financing for the installation of new air conditioning systems. Financing is also available for other Fante's installations, such as heating systems and water heaters. With approved credit, you're able to schedule your new air conditioner install now and pay for it over time in convenient monthly payments. Contact us today to learn more about our convenient financing offers and get started on your new energy-efficient air conditioning installation through Fante's.
Trust Fante's for All Your Air Conditioning Repair, Replacement & Maintenance Needs
No matter which of our professional air conditioning services you need, you can rest assured knowing that Fante's will do everything possible to ensure you're comfortable all year round. From same day AC repairs, energy-efficient system installation, and routine maintenance, the expert technicians at Fante's are always available to help. Schedule a free estimate or give us a call at 1-609-835-1512 to discuss your AC needs today.