Affordable HVAC Repair & Replacement
When replacing your home's HVAC systems and components, it is critical to work with a licensed and experienced company. Fante's professionals have a reputation for providing excellent service and some of the best equipment in the industry. We work with some of the best HVAC brands available, whether you need a new air conditioner, heater, heat pump, water heater, or indoor air quality products. Fante's heating and cooling technicians are on call 24 hours a day, seven days a week. We provide emergency HVAC system repair and replacement when you need it the most.
Contact Us Today by filling out the form below, or calling us at 1-609-835-1512
Quick Contact
"*" indicates required fields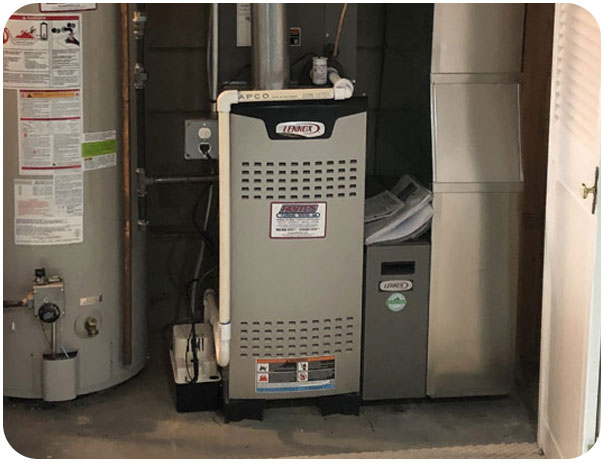 HVAC Repair
When your heating or cooling system fails, it almost always happens when you least expect it. Fante's repair technicians are ready to help you as soon as possible. We are available 24 hours a day, seven days a week to restore your indoor air comfort, and we guarantee our work so you don't have to be concerned about future problems.
HVAC Replacement
Is it time for a new heating and cooling system? Your home does not require just any new system; it requires one that provides the appropriate amount of heating or cooling for your particular space. The first step in determining this will be a thorough home inspection. Based on the size and layout of your home, we will be able to assist you in selecting the best system for your home's specific needs.
HVAC System Installation
Is HVAC required for a new addition to your property? Are you considering replacing your current heating and cooling system? Fante's can help. We specialize in HVAC system installation that is both affordable and cost-effective in the long run. We stand by our work and provide our customers with peace of mind by offering a 12-year warranty on all parts and labor on select systems.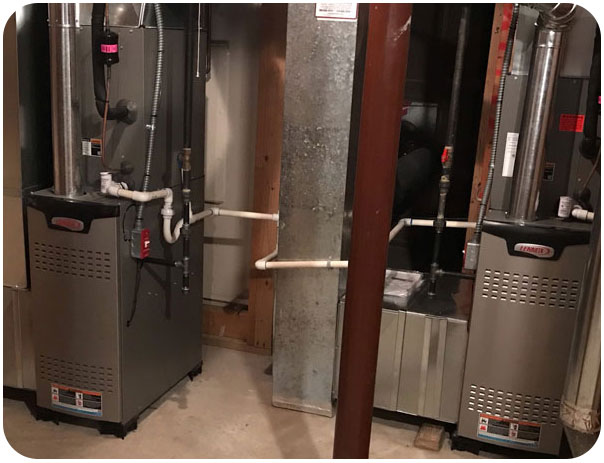 HVAC Maintenance
Fante's offers heating and cooling maintenance services to save you money and headaches. When the weather is hot, no one wants to deal with a broken air conditioner or heater. We'll clean your system, perform a multi-point inspection, lubricate and tighten as needed, check fluid levels, calibrate your thermostat, and much more during a tune-up. When we're finished, we'll go over the status of your system with you and answer any questions you might have.
Types of HVAC Systems We Work With
Whether or not they were installed by us, Fante's heating and cooling technicians are qualified to repair all makes and models of air conditioners, furnaces, heat pumps, and boilers. Instead of just promising to do a good job, we provide a written guarantee. All of our repairs are covered by our service guarantee. For same-day heating and cooling repair or replacement, contact us at 1-609-835-1512.
Central air, one of the most widely used systems in the region, is a total solution for controlling your indoor comfort. We specialize in replacing and repairing systems throughout the house.
Because they can heat and cool with a single system, heat pumps are a popular choice for indoor comfort. They are extremely energy-efficient and can last for decades if properly maintained.
A ductless system is a great option if you don't have any existing ductwork or simply want to add extra cooling to certain rooms. They are quick and easy to install, and they will keep you cool.
Boilers
Hydronic heating is provided by a boiler and radiators installed throughout your home. The boiler heats water and distributes it through piping to provide a zoned heating system. Radiant heat is expensive to replace but efficient when properly installed and maintained.
Indoor Air Quality Products
There are numerous ways to improve your home's indoor air quality. Indoor air quality products remove dust and ensure that airborne contaminants are dealt with, so that you can relax. Regularly replacing air filters is one of the most basic ways to improve air quality, but there are other products that take it to the next level. Fante's can also install a UVC air purifier, air scrubber, humidifier, dehumidifier, and other products to improve indoor air quality.
Trust the HVAC Pros at Fante's
In order to build long-term customer relationships with New Jersey homeowners, we strive to provide more value and trust. Fante's HVAC service is available 24 hours a day, seven days a week because air conditioning, heating, and plumbing problems can occur at any time. Repairs and replacements are available on the same day. You make the decision. We're already on our way. It's all been worked out. Guaranteed. That's how we do things at Fante's.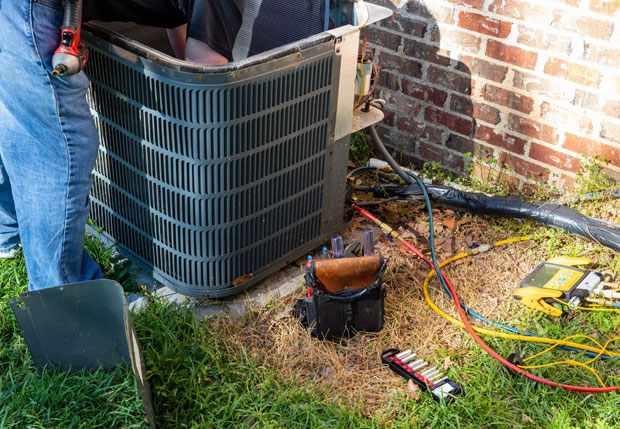 Contact Fante's for Your Heating and Cooling Needs
If you experience a problem with your furnace, air conditioner, heat pump, or any other HVAC system in your house, contact Fante's. All makes and models of heating and cooling equipment can be serviced and repaired by our HVAC technicians, who are qualified and trained to do so. The security of your family shouldn't ever be in danger. Because of this, Fante's heating and air conditioning technicians are accessible every day of the week, without charging for overtime. For all of your heating and cooling needs, please call 1-609-835-1512 today.