Heating Repair & Replacement Professionals
Your family's comfort throughout the cold months depends heavily on your home heating system. You may require emergency heating repair or heater maintenance as the temperature drops. Fante's is here to make sure your home is warm and cozy all winter long, from minor fixes to the replacement or installation of a new heating system.
Heating Repair & Installation Services You Can Trust
The home heating service experts at Fante's will quickly get your furnace, boiler, or other HVAC system up and running again. Fante's is available to assist you with all of your heating needs around-the-clock when you require heating system repair, installation, or maintenance. We cover sections of Delaware and southeast Pennsylvania. We have a group of skilled specialists ready to restore your indoor comfort.
Experience the Superior Care from Fante's
Because we provide more than just high-quality heating repair and replacement services in the region, homeowners trust Fante's. Superior service and preciseness are two things we take great pride in. We provide same-day heating services and also have fully stocked service cars. Our HVAC specialists work neatly and try to cause you and your family as little inconvenience as possible.
Contact Us Today by filling out the form below, or calling us at 1-609-835-1512
Quick Contact
"*" indicates required fields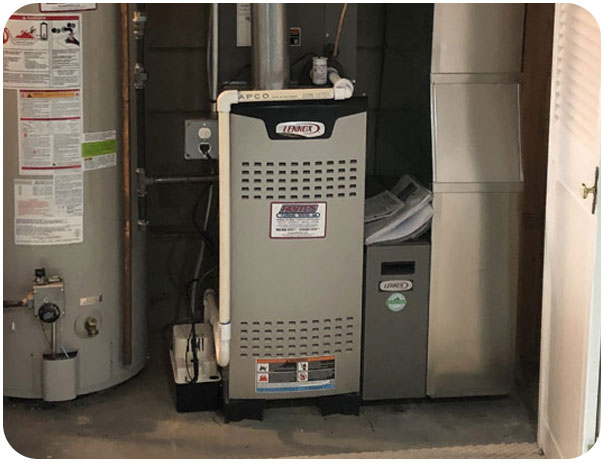 You become uncomfortable when your heater breaks down, and your house becomes subject to potentially dangerous issues like frozen pipes. Fortunately, Fante's heating repair specialists are accessible 24/7/365 to restore your indoor air comfort. All types of heaters can be serviced by our HVAC professionals. We can work on systems that are powered by electricity, natural gas, and propane. Our service satisfaction guarantee is offered in support of all of our heater repair services. If our repair doesn't work after two years, we'll fix it at no cost to you.
The average lifespan of a heating system is 15 years before any significant issues arise. Of course, a variety of things affect how well your heater works. You might need to replace your heater for a number of reasons, such as the type of system, fuel supply, and usage habits. There will surely come a time when you need a new heater, even though routine maintenance might help your system last longer. To ensure your comfort for years to come, the knowledgeable professionals at Fante's can install your new heater in as little as one day. There's also a 12-year parts and labor warranty included with some systems.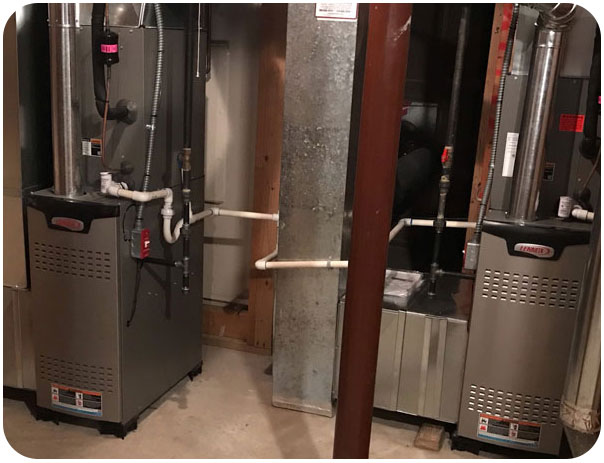 Heater Tune-Up & Maintenance
A home heating system needs routine maintenance to run effectively. The thermostat, the heat source, or the distribution system are the most common three parts of a heating system to malfunction. HVAC specialists from Fante's can find problems and help you save money on components and labor. Fante's will offer up-front pricing and a satisfaction guarantee of 100%.  You can book a precision heater tune-up that includes a thorough 24-point checklist to ensure the correct operation of your heating system if you're not ready to commit to our annual plan.
Heater Systems We Service
There are a few distinct types of heaters that are frequently used in local households. Our HVAC specialists at Fante's are qualified to work on boilers, heat pumps, furnaces, and mini-split heating systems. All of these systems can receive long-lasting repairs from us, or we can install a brand-new, energy-efficient system to keep you and your family warm.
Heat Pumps
A heat pump is one of the most effective heaters on the market. Its ability to cool your house makes it highly adaptable. They have a lifespan of up to 20 years and distribute heat through the ducting in your house. Give us a call if you're interested in our heat pump services.
Gas & Electric Furnaces
Since they can be used alone or in conjunction with a central air conditioner, furnaces are among the most often used heating devices. We can make sure your furnace is running effectively and efficiently regardless of your energy source. We're equipped to help keep your furnace running.
Boilers / Radiant Heat
Your home's radiators and boiler combine to create hydronic heating. A zonal heating system is provided by the boiler, which heats and distributes water through pipework. Although replacing radiant heat might be expensive, when built and maintained correctly, it is effective.
A ductless mini-split system is ideal if you have an older home without ductwork or no available area for ducts. Your home's rooms can be heated and cooled quite effectively with mini-splits. They are excellent for adding extra heating to homes with inconsistent interior temperatures.
Choose Fante's Experts For All Your Heating Repair, Replacement & Maintenance Needs
Without sufficient heat in your home, you will not wish to suffer the bitterly cold winter. A functioning heater is crucial for your comfort as well as the security of your home and you. Schedule a tune-up for your heater to avoid problems and potentially expensive heating repairs in the dead of winter. Call 1-609-835-1512 and we'll send one of our skilled HVAC experts to your house to make sure you have the heat you require when you need it most.