Find Out What a Precision Furnace Tune Up Can Do for You
Ourselves and our homes may be caught off guard by the first cold day of the year. A furnace that isn't prepared to heat your house is the last thing you need. It's crucial to know that your furnace is already in good shape and ready to quickly and efficiently heat your home as needed when the first chilly front moves in. Booking a precise furnace tune-up from Fante's before the cold weather arrives is one of the greatest methods to be sure that your furnace is prepared for the winter season. The skilled HVAC specialists at Fante's will check your heater to make sure it is configured to run as efficiently as possible and is clear of any debris, rust, or deteriorating parts.
A Precision Furnace Tune-Up Explained
An extensive examination of each component of your furnace represents a precision furnace tune-up. It entails regular upkeep in addition to rigorous examination, simple little fixes, an assessment of every component, and performance testing. Do not be duped by less expensive options because they do not provide what Fante's does! Our furnace tune-up goes beyond routine maintenance and will make sure the system is operating at its best so it is prepared for any weather. The following services could be part of a tune-up, depending on the type of furnace you have::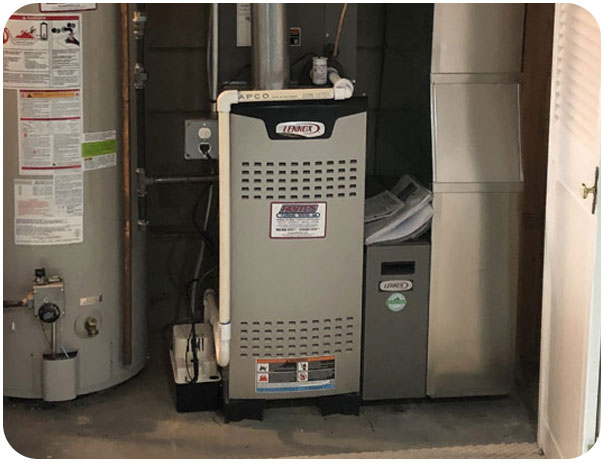 Checking the thermostat
Replacing air filters
Removing and cleaning registers and floor ducts
Checking pilot light
Inspecting unit for any rust or other damage
Lubricating fan and all other moving parts
Removing dust and debris from the system
Inspect wiring
Checking gas valve and gas pressure
Measuring carbon monoxide levels
Adjusting the burner
Vacuuming igniter tubes
Inspecting hoses for cracks or wear and tear
Testing overall system operation
Contact Us Today by filling out the form below, or calling us at 1-609-835-1512
Quick Contact
"*" indicates required fields
Reasons for a Precision Furnace Tune-Up
The need for a precision furnace tune-up has numerous benefits. Although it may appear to be an additional investment, it may help you save money on your energy bill, guard your home against unforeseen damages in the future, and ensure that your furnace is ready to work when the cold season arrives. The following are a few of the main advantages of arranging a tune-up:
Prevent Major Breakdowns

– Unexpected breakdowns might put a significant financial strain on you. This kind of malfunction typically occurs when you least expect it and can immediately make your home less comfortable. Stress and a rush to get the system fixed are brought on by breakdowns. By scheduling a furnace tune-up, you can budget for the cost and avert expensive repairs.

Improve Operation Efficiency

– Every component of the furnace must operate at maximum efficiency for it to function. This indicates that everything, including the thermostat, wiring, fan, and other moving elements, is in good working order and is not being overworked. Benefits from this may include efficient heat production and even, long-lasting house heating.

Improve Energy Efficiency

– Greater furnace operation efficiency frequently translates into less energy being used in your home. A precision tune-up can enhance energy efficiency by up to 40%, benefiting both the environment and your budget. It makes a significant difference to just change your filters and set your thermostat correctly.

Ensure Safety

– Our HVAC specialists examine carbon monoxide levels and confirm the functionality of your carbon monoxide detector. They will also inspect the system's wiring and other moving items that could cause a fire. You may feel secure knowing that your furnace is running safely and is defending your house and your family thanks to this safety check.

Extend Heater Life

– Similar to an automobile, a furnace has moving parts that require routine maintenance to lengthen the system's useful life. You may increase the lifespan of your furnace by lubricating the moving parts, replacing any worn-out elements, and cleaning all of the elements. A well maintained furnace can last for many years before needing to be replaced.
Annual Preventative Furnace Maintenance
Similar to your car, preventative maintenance is important to the safe and efficient operation of your mechanical parts. If you haven't had your heater checked in some time a furnace tune-up is a wonderful start. Whether you have a newer heater or one that is several years old, annual furnace maintenance can help keep it running smoothly which will keep you comfortable longer and help reduce your carbon footprint. Our Front-of-the-Line Family Plan provides an annual inspection and cleaning of your furnace. You also get priority service, reduced service fees, and equipment repair discounts.
Professional Heater Repair Services
When we tune up your furnace, we can find any problems that need fixing. We regularly uncover pieces that may be decaying from normal wear and tear or due to some underlying condition. Before they turn into bigger issues, it's crucial to take care of these things. The most frequent parts are always in stock in our vehicles, so we can frequently fix your furnace while we're there. Our HVAC specialists undergo extensive training to ensure they can make long-lasting repairs that will increase the lifespan of your heating system. We're here to make sure your furnace is operating properly, whether you're having problems with your heater right now or you're just getting ready for winter. We are always available 24/7 so that we can be there when you need us.
Schedule Your Precision Furnace Tune-Up Today
"*" indicates required fields
Professional Furnace Tune Up Services From Fante's
Our goal at Fante's is to provide superior service compared to our competition. Because of our consistently clear and reasonable costs, you can budget for routine heating maintenance and precise furnace tune-ups. We are dedicated to providing our customers with prompt service and are passionate about ensuring year-round indoor comfort. Make an appointment for furnace tune up today by calling 1-609-835-1512, and we'll have your heating system operating like new in no time.