Cleaner Air for Your Health
Indoor air quality is one of the most important health issues facing Americans, according to the Environmental Protection Agency. Indoor air pollution levels are frequently higher than outdoor ones, and these enhanced levels have an impact on both your comfort and health. Even in healthy people, poor air quality exacerbates allergies, asthma, and other respiratory disorders. According to the EPA, it can irritate the skin, eyes, nose, throat, and lungs as well as produce lethargy and headaches that last a long time. Fante's is dedicated to ensuring that the families in our service areas have access to healthier air to breathe. We offer a range of air purifiers and filtration systems to reduce indoor pollutants and create a safer living environment. By prioritizing clean air, Fante's aims to improve the well-being and overall quality of life for individuals and families in our service areas. To learn more about our indoor air quality solutions, get in touch with us right away.
Contact Us Today by filling out the form below, or calling us at 1-609-835-1512
Quick Contact
"*" indicates required fields
How Important is Indoor Air Quality?
Your entire respiratory system can be impacted by poor indoor air quality. Additionally, studies have shown that it may increase your susceptibility to respiratory ailments and potentially contribute to the development of asthma. People with allergies, asthma, COPD, and other respiratory conditions frequently have worsening symptoms. During the warmer season, dry skin and sinuses can become even more prevalent, and many people also deal with intermittent lightheadedness, frequent headaches, and even protracted bouts of exhaustion.
Additionally, there are certain significant problems with poor air quality that should be taken into account. It frequently creates conditions that make bacteria, viruses, and other pathogens more numerous and makes it simpler for diseases to spread. A situation like this makes it easier for hazardous mold and mildew to grow, increases the likelihood of greater moisture levels, and raises the risk of water damage.
How to Improve the Quality of Your Indoor Air
There are numerous ways to enhance the quality of the air within your house. Often, the first step is to defeat dust and make sure that no pollutants are being unintentionally introduced. Regularly replace your air filters, and if you have pets, keep them well-groomed to reduce dander. You can also leave some windows open during nice weather to improve natural ventilation. A seasonal HVAC tune-up is something else we strongly advise. Our skilled HVAC specialists will clean your equipment at that time and make sure it isn't causing poor air quality. A purification system can also be installed by our experts.
Air Quality Tips
Change Filters
Open Windows
Clean Registers
Clean Ducts
Clean Floors
Groom Pets
Clean Fans
HVAC Maintenance
Regular HVAC maintenance is essential for lowering your heating and cooling costs and extending the equipment's lifespan. However, it also contributes significantly to air quality because of how your HVAC system controls humidity and ventilation. Regular inspections will make sure that the ventilation system is working properly, that your equipment is clean, and that it isn't bringing any toxins into the house. Every few years or so, it's also a good idea to have your ductwork cleaned and checked for damage.
Air Cleaners
The air inside your home will not be cleaner than the air outside it unless you have some form of mechanical air cleaning. Fante's recommends a whole-home air purifier. These units are integrated into your existing heating and cooling system and will clean the air before it enters the living spaces. These units can remove dust, dander, pollen, mold spores, and much more.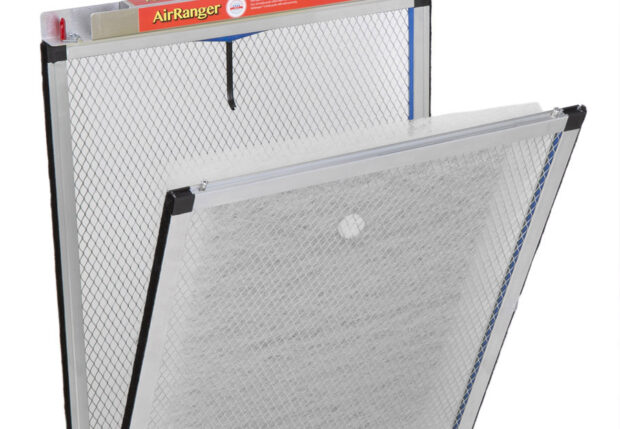 Air Filters & Enhanced Filtration
Regularly changing your air filters is essential to keeping dust and other contaminants out of your HVAC system. The general advice is to change them out every three months, but it is best to inspect them visually each month and change them whenever dust accumulation is visible. You may also want to consider a whole-house air cleaner, such as the AirRanger system. It integrates into your existing HVAC air filtration system and is able to trap dust, pollen, pathogens and much more.
UVC Air Purifiers
Another option to protect your family and improve the indoor air quality in your home is a UVC air purifier. UVC stands for ultraviolet C, which is an invisible light used in hospitals to clean and disinfect surfaces. We can install a UVC air purifier, such as a Series3 model, directly into your existing heating and cooling system. As air passes through the filter, the ultraviolet radiation neutralizes bacteria, viruses and mold.
Air Scrubbers
Air scrubbers are among the most recent innovations in air cleaning. Developing an air scrubber was originally a joint project with NASA for the purposes of the International Space Station. The technology has since been refined for home use and is now recognized as Certified Space Technology by the Space Foundation. It is the only air cleaning product to receive that certification. An air scrubber for the home kills microorganisms with ultraviolet light but also creates oxygen and hydrogen molecules that scrub the air of volatile organic compounds and other gases.
Humidifiers
The professionals at Fante's can install the whole-house humidifier or other indoor air quality equipment you require to improve the comfort and efficiency of your home. Our experts can integrate a specialized humidifier into your current heating system to assist keep your home's relative humidity at the ideal level all winter long. Your family will be more comfortable, and your heating expenses will go down.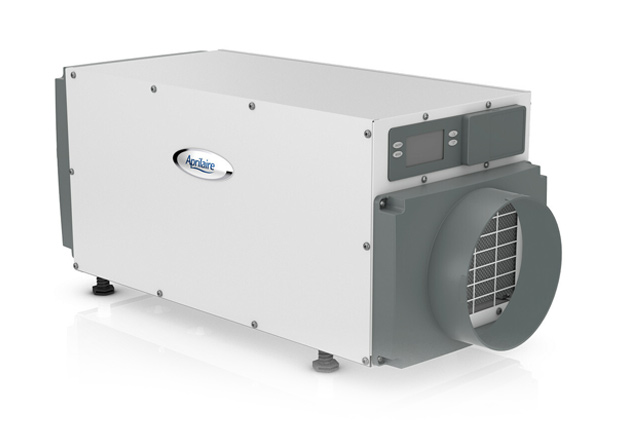 Dehumidifiers
While your air conditioner offers some dehumidifying capabilities, it might fall short during muggy and warm summer periods. The residual moisture often compels you to set the AC colder to combat the dampness, which, under certain conditions, can lead to smells, staleness, and potential mold. Fante's recommends clients invest in a comprehensive home dehumidifier. We carry both Aprilaire and Ultra-Aire models.
HVAC Replacement & Repair Services
For residential heating and cooling systems, Fante's provides a full variety of repair and replacement services. We strongly advise taking replacement into consideration if your current heating system is more than 12 years old. The indoor air quality that you experience in your home may change thanks to the new models' increased energy efficiency and environmental friendliness.
For Your Indoor Air Quality Needs, Choose Fante's
For more than 20 years, Fante's has provided homeowners with services in South Jersey and parts of Pennsylvania. We offer cost-effective HVAC services that are dependable and can prolong the life of your heating and cooling systems while enhancing indoor air quality in your house. If you have any questions about your air quality options or would like to learn about our other services, call us at 1-609-835-1512 or contact us online today.
Improve Your Home's Indoor Air Quality Today
"*" indicates required fields