Quick and Affordable Gas Stove and Oven Connections
Gas stoves have long been a modern kitchen staple, providing precise cooking and efficiency. It is critical to ensure a safe and dependable connection when installing a new gas stove or upgrading an old one. Gas stove hookup services from experienced specialists are essential to providing a safe installation that follows safety rules and avoids potential hazards.
Our Experts Are Experienced with Gas Lines
Licensed professionals that are well-versed in the technicalities of gas appliance installation provide professional gas stove hookup services. Our professionals at Fante's have the knowledge and experience to size the gas line accurately, ensure proper ventilation, and securely connect all components. Our team has been educated to recognize and address potential problems throughout the installation process, such as gas leaks or poor venting, which might endanger your safety. You can have peace of mind knowing that your kitchen is a safe and functional area if you leave your gas stove installation to professionals.
Contact Us Today by filling out the form below, or calling us at 1-609-835-1512
Quick Contact
"*" indicates required fields
Why Choose Fante's?
Fante's expert technicians provide a wealth of experience and in-depth knowledge to every project, ensuring that your gas stove hookup is performed flawlessly. We recognize the significance of correct gas stove hookups in keeping a safe and efficient family environment. Our specialists not only understand the complexities of various gas line systems, such as natural gas and propane, but they also know how to choose the right components, such as pipes, connectors, valves, regulators, and meters, based on your specific requirements.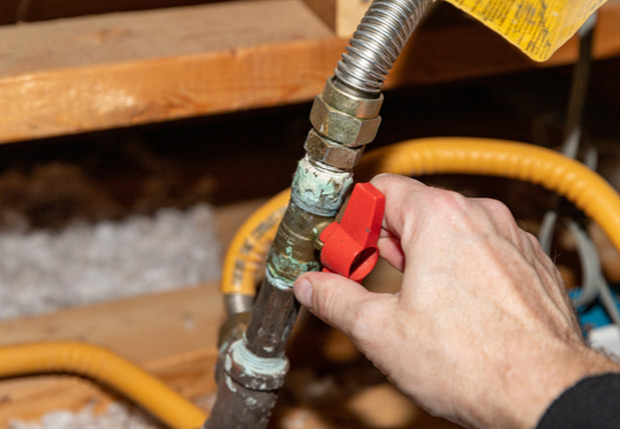 The Dangers of Do-It-Yourself Gas Line Installations
Safety is one of the most important components of a gas stove hookup and installation. If not done correctly, attempting to install a gas stove yourself might result in serious consequences. Improper installations provide concerns such as gas leaks, carbon monoxide poisoning, and fires. To avoid leaks that could harm your house and family, gas lines, connectors, and fittings must be handled with precision and care. As a result, it is strongly recommended that gas stove hookup services be left to certified specialists who have the requisite expertise and equipment. That's where the professionals at Fante's come into play.
We Also Provide Gas Line Repair Services
Gas line problems with equipment such as stoves are a serious concern that can not only cost you money, but also pose serious health and safety dangers to you and your family. We recommend that homeowners schedule an annual inspection and have preventative gas line repair performed as needed. If you smell gas in your kitchen at any moment, have a professional check that everything is securely sealed.
Contact Fante's Today for Trusted Gas Stove Hookup
Fante's skilled plumbers have the expertise, skills, and equipment needed to complete safe installations, providing you with the peace of mind you need in your kitchen. Don't take chances with your safety—invest in professional gas stove hookup services for a worry-free cooking experience. Get a quote from our experts for your gas stove hookup today.