Upgrade Your Quality of Life With a Home Water Filtration System
If you own a home in New Jersey and would like a new home water filtration system installed or an existing system repaired or replaced, Fante's is here to help. Our company has offered a full range of plumbing services in this region for more than three decades, and you can hire us with the confidence that we're going to install or repair your water filtration system the right way the first time around.
Do You Need Water Filtration?
The most obvious sign that you need a home water filtration system is tap water that tastes or smells unpleasant. Homeowners who have a well should have water filtration regardless. Households with municipal water should have that water tested so that they know what's actually in it, and people with older homes should also consider water filtration especially if that home was built before 1986 due to the plumbing practices of the time.
Contact Us Today by filling out the form below, or calling us at 1-609-835-1512
Quick Contact
"*" indicates required fields
How Does a Home Water Filtration System Work?
A home water filtration system refers to a whole-house water filtration system as opposed to point-of-use water filtration systems that are installed beneath kitchen sinks and similar locations. Whole-house systems are installed between the water source, whether that be a municipal water line or well, and the home's main water line, which means that water from any faucet or fixture throughout the home will be filtered. While there are various water filtration system configurations available, the typical whole-home system filters water through a three-stage process. The first stage involves pre-filtration through which any large particles are removed. The second stage uses activated carbon to remove contaminants, including chlorine and other chemicals, and the third stage is post-filtering. Layered mesh screens are used to remove the smallest particulate matter that may still be in the water.
The Benefits of Whole-Home Water Filtration
A home water filtration system gives you peace of mind that your water is clean and healthy, and you'll never have to worry about which faucet or fixture it's coming from. Your drinking water will taste great, and you'll be able to save money on store-bought water and cut down on plastic bottles. Filtered water results in clearer skin and is better for your laundry, and it helps with reduced wear and tear on your home's plumbing system thereby lowering your long-term maintenance costs.
Why You Should Choose Fante's
Fante's is the smart choice to install or repair your home water filtration system because we have been providing these services in this region for more than 35 years. We're a family-owned and -operated business that treats our customers as a part of that family. We use premium materials and deliver superior workmanship, and you can count on us to stand behind our work.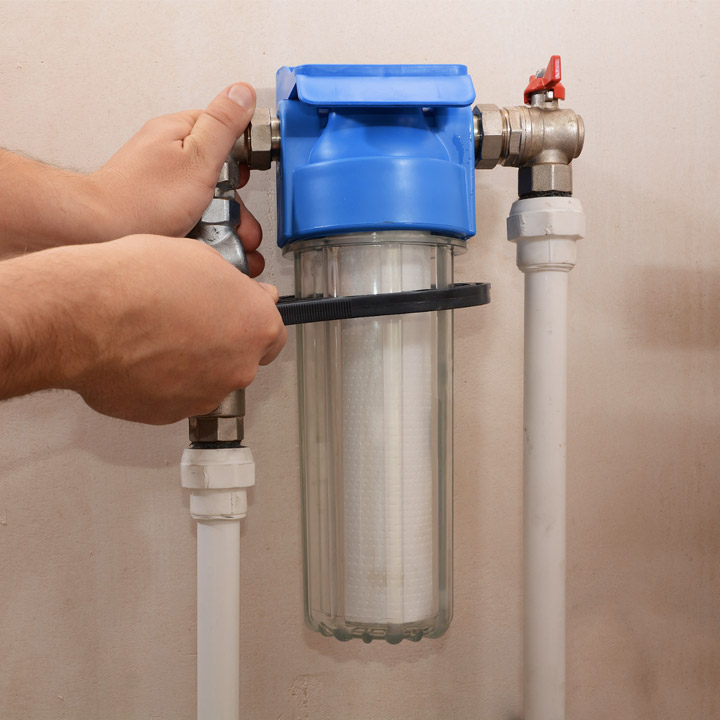 Emergency Water Filtration Repair Services
Fante's understands how important your home water filtration system is to your household and that you can't just wait until tomorrow to have it fixed. That's why we have plumbers on call and ready to come out to your home at all hours of the day and night, including on weekends and during holidays.
Trusted Plumbing Maintenance
You can save money over the life of your plumbing system by scheduling Fante's for an annual plumbing inspection. We'll not only inspect your piping but all of the fixtures and appliances that make up your plumbing system and can recommend proactive repairs as needed. You should also consider taking advantage of our plumbing protection plan, which will save you money and keep your plumbing system on schedule. You'll also enjoy benefits like loyalty rewards, repair discounts, and much more.
Fante's also specializes in the installation, maintenance, and repair of whole-house water softener systems. A softener system can be installed alongside a water filtration system or as a standalone solution and will protect your plumbing and appliances through the reduction of mineral buildup.
Enjoy Cleaner and Healthier Water
Fante's has helped many area homeowners enjoy cleaner and healthier water and would love to do the same for you. Schedule an on-site consultation or call 1-609-835-1512 or contact us online with any additional questions about having a home water filtration system installed.