Protect Your Property from Water Damage
If your home has a basement, an operational sump pump is essential for preventing flooding. But how can you know if it works at all? Fante's delivers timely, trustworthy service to fulfill your needs as soon as possible whether you need a new sump pump installed, replaced, or serviced. A sump pump is an excellent preventative measure for flooding on the property during rainy, wet weather.
How a Sump Pump Works
A sump pump is a type of pump that automatically removes water from a basement or crawlspace. Excess water is collected beneath your foundation and pumped outside, generally onto your grass. Installing a sump pump in places prone to severe rain or flooding is crucial since it prevents water from entering the basement and causing structural damage.
Contact Us Today by filling out the form below, or calling us at 1-609-835-1512
Quick Contact
"*" indicates required fields
When Should a Sump Pump be Replaced?
Knowing when to replace your sump pump is essential in order to ensure the continuous effectiveness of your water management system. Sump pumps normally have a lifespan of 7 to 10 years, depending on factors such as frequency of usage, volume of water handled, and maintenance quality. Unusual noises, frequent cycling on and off, decreased water-pumping efficiency, or apparent evidence of wear and tear are all symptoms that it's time for a replacement. To minimize unexpected breakdowns during important times, such as severe rain or flooding, inspect your sump pump and consider a replacement if it shows any signs of wear.
Trust Fante's Plumbers
Our plumbing professionals at Fante's are committed to providing our customers with the best service possible. We understand how important your plumbing needs are, and that you want a solution that is both dependable and reasonable. Our professionals are well-versed in all elements of plumbing, including sump pump replacement, repair, and maintenance. We only utilize high-quality materials and cutting-edge equipment to ensure that your plumbing systems work properly and efficiently. Our team at Fante's is dedicated to providing exceptional customer service and ensuring that you have a positive experience from beginning to end.
Sump Pump Replacement Benefits
Sump pump replacement is very beneficial to homeowners. A sump pump is a critical component in preventing water damage and floods in your property. Water is collected in locations where it tends to accumulate, such as basements and crawl spaces, and then pumped away from your home. This keeps your property dry and inhibits the growth of mold and mildew, both of which can cause health issues and structural damage. A sump pump can also keep your furniture, appliances, and other belongings safe. Fante's sump pump replacement can provide you peace of mind while also preventing costly flood damage to your property.
Regular Inspections Protect Your Plumbing Systems
Investing in a plumbing maintenance plan is a wise and proactive method to protect the longevity and efficiency of your plumbing systems. Regular maintenance can help detect and prevent potential problems before they become serious, ultimately saving you time and money. Regular checks and inspections of your plumbing systems are part of our maintenance plan to guarantee that they are working effectively and efficiently. Our professionals can handle any issues that occur early, avoiding the need for more comprehensive and costly repairs later on.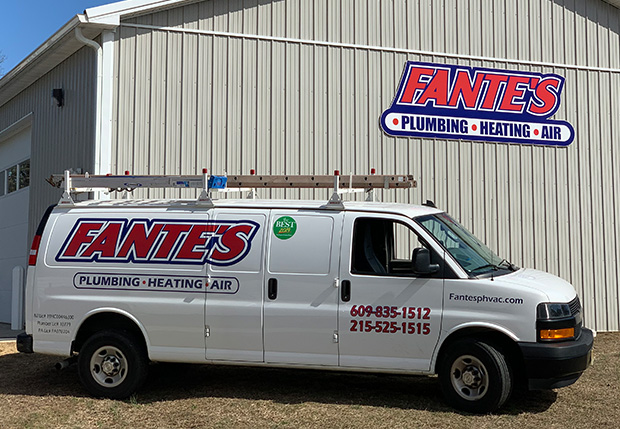 We Also Provide Sump Pump Repair
Fante's skilled team is not only familiar with sump pump replacement, but also with dependable sump pump repairs. If you already have a sump pump but need it fixed, our team can help. When it comes to fixing various types of sump pumps, our technicians have a plethora of experience and knowledge, and they are committed to ensuring that your system functions smoothly and efficiently. If you have a problem with your sump pump's switch, motor, or any other component, we are here to help you with a quick and dependable repair.
Trust Fante's for Sump Pump Replacement
For professional sump pump replacement and installation, contact Fante's. Our highly skilled plumbers are committed to providing you with the best service possible and ensuring proper sump pump installation. Our professionals will examine your needs and recommend the best choice for your home, whether you need a sump pump installed or an existing one up-to-date, Fante's can assure you that your home is in good hands. To schedule a consultation, please contact us online or call 1-609-835-1512 to understand why we are the area's favorite choice for sump pump replacement.