Traditional Gas or Electric Tank Water Heaters
Our staff at Fante's is skilled in both maintenance and repair of water heaters as well as their replacement. When a water heater is functioning properly, it is simple to ignore the issue, but when it fails, it can be a quality-of-life issue. At Fante's, we prioritize your comfort and convenience. You depend on it for things like hot showers, dishwashing, and laundry cleaning. Not only are our plumbers highly qualified, experienced, and trained, but they are also on call so that we can make sure hot water is flowing at your house as quickly as possible. Contact us today for a complimentary estimate and experience our commitment to delivering exceptional plumbing services.
Contact Us Today by filling out the form below, or calling us at 1-609-835-1512
Quick Contact
"*" indicates required fields
Is it Time to Replace My Water Heater?
A typical water heater will last between six and twelve years. Most experts agree that after 10 years, you should consider replacing your water heater. Beyond that point, the system may be inefficient and prone to failure, resulting in water damage. Even if your water heater is less than ten years old, you should conduct monthly visual inspections to look for signs of wear. You should also take note of any degradation in your hot water supply as well as any sounds made by your hot water heater, as both can indicate the need for water heater maintenance.
Water Heater Issues
Over 10 Years Old
Cold Water
Leaks
Strange Sounds
Rust Colored Water
Cloudy Water
Choose the Right Water Heater for Your Needs
Installing a water heater that is too large can be as detrimental as purchasing one that is too small. That's why Fante's technicians survey your water usage before recommending a water heater replacement. If a tank water heater isn't a good fit for your hot water needs, we'll suggest alternatives such as a tankless water heater or heat pump water heater.
Gas Powered Water Heaters
Gas water heaters use burners under the tank to heat stored water, with an exhaust vent removing toxic gases. Gas water heaters are cheaper to operate than electric and tend to recover faster than electric units.
Electric Powered Water Heaters
Electric water heaters use heated coils to warm stored water. It tends to take longer to heat water, but electric units usually have higher storage capacity and are an easier choice for homes that don't have existing natural gas service.
Regardless of which type you select, installation day is the most critical day in the life of your water heater. That is why experienced Fante's water heater installers take the necessary precautions to avoid future system malfunctions, ensuring your water heater operates safely and efficiently.
Call 1-609-835-1512 or schedule online for an assessment with a Fante's specialist.
Are You Considering A Tank Water Heater Installation?
"*" indicates required fields
If you are experiencing hot water problems, a water heater replacement may not be your only option. Fante's provides routine maintenance as well as water heater repairs to help extend the life of your equipment and thus lower the total cost of ownership. Our expert technicians will conduct a thorough inspection and consult with you on the most cost-effective options. We are available 24 hours a day, seven days a week to assist you in the event of a water heater emergency.
Water Heater Maintenance Services
In addition to providing routine water heater repair and replacement, Fante's also offers maintenance plans that make the service more accessible and inexpensive. Your water heater will receive routine maintenance through our Plumbing Protection Plan, including checks, cleanings, and services. You will be given priority if you ever require a repair. All repairs will be discounted by 15%, and any repairs are guaranteed.
Other Water Heaters We Replace
Our water heater replacement experts install all types of systems. That includes traditional tank water heaters but also tankless water heaters and heat pump water heaters. We work with electric water heaters but also those fueled by natural gas, propane, and even solar and geothermal energy. Our team can replace your current system with a similar technology. We can also carry out a conversion. If you are unsure which type of water heater is best for your home, our company can help you make that decision.
Many homeowners in South Jersey and Pennsylvania are opting for tankless water heaters when the time comes for a water heater replacement. Also known as on-demand water heating systems, tankless solutions effectively provide you a limitless hot water supply if they are appropriately sized for the home. They are more energy-efficient, have a lower total cost of ownership, and have a smaller footprint.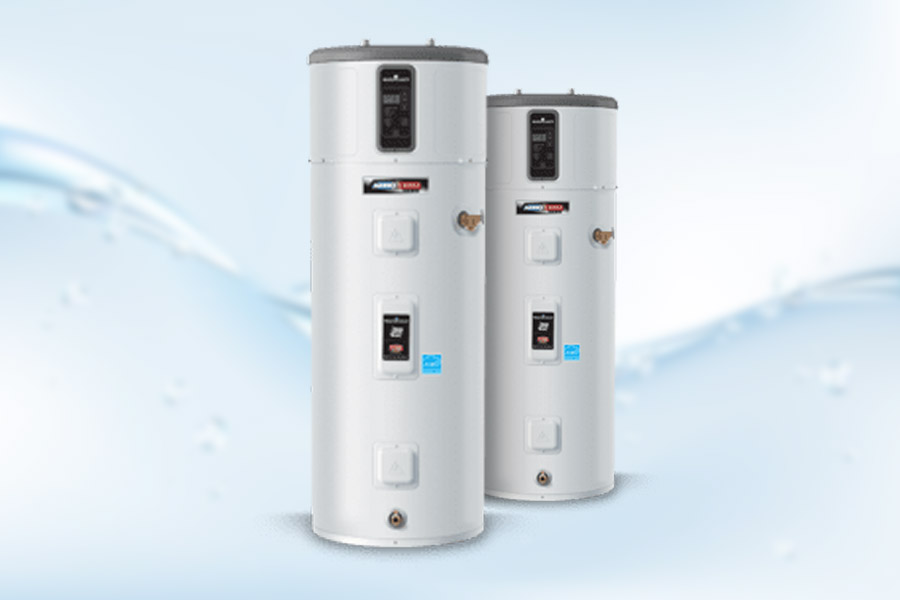 Heat pump water heaters employ an electric heat pump to heat your water. These can be freestanding units, although they are frequently included in a home's heating and cooling system. This strategy is among the most energy-efficient ones and frequently pays for itself rather quickly. It's a wise financial decision for your house.
Choose Fante's for Tank Water Heater Replacement
Fante's takes great pride in being a top PHVAC company in the Delaware Valley. You may rely on us for replacement, upkeep, and repair services for water heaters. We are eager to have the chance to win your loyalty as our next devoted client.  Call us today at 1-609-835-1512 or contact us online to schedule an inspection of your water heater. We're happy to answer any questions that you may have about the services we offer.