Quick & Trustworthy Heating Repair
In the winter, you rely on your furnace much more than you do in the summer when it's hot outside. A malfunctioning furnace may cause comfort loss as well as safety issues for the occupants of the house and the threat of frozen pipes. Furnace maintenance appointments on a regular basis help to guarantee the safe and efficient operation of your system all winter. We are always available if you require furnace repair services.
All furnace repair services at Fante's are priced up front. This eliminates the uncertainty surrounding the expense of repairing your heater. You can rely on Fante's furnace repair because there are no extra fees or work hours charged. Your property will be left just as it was when we arrived to work on your heating system thanks to the cleanliness and friendliness of our HVAC professionals.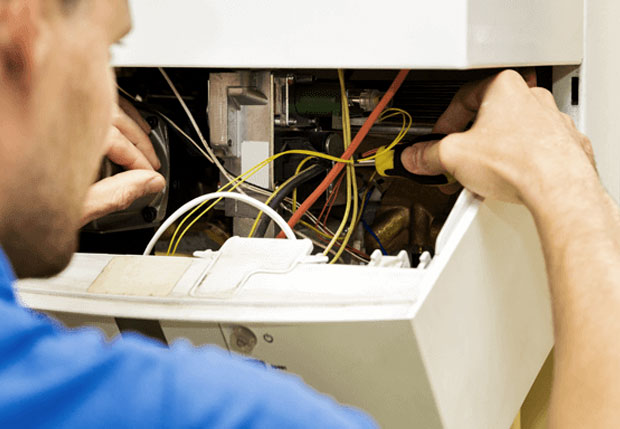 Emergency Repair for Your Furnace
Even though it's the norm, unplanned furnace repairs during the winter don't have to be expensive or difficult. Fante's provides emergency heater repair services around-the-clock. Fante's skilled experts are trusted by clients all around the area to fix furnace issues right the first time. The specialists at Fante's are specifically educated to identify issues promptly and offer the best furnace repair options, to restore the heat in your home swiftly.
Contact Us Today by filling out the form below, or calling us at 1-609-835-1512
Quick Contact
"*" indicates required fields
Does Your Furnace Need Repair?
If your home is heated by a furnace, there are a few things you may check for to see if you might need heater repair. You can perform some straightforward inspections as a homeowner. To guarantee proper airflow, you can inspect and replace your air filters three to four times a year. Your system won't have to work as hard as it otherwise would. You can also keep an eye on your furnace and listen out for any strange noises or odors. A certified HVAC technician from Fante's can identify other issues.
Common Furnace Problems
Inconsistent or No Heat
Dirty Air Filters
Unusual Noises or Smells
Electric Ignition or Pilot Issues
Age / Wear & Tear
Thermostat Problems
Frequent Cycling
Gas Furnace Repairs
Furnaces powered by natural gas and propane are widely used. To start the system and create the hot air that will be circulated throughout your home, they utilize a pilot flame. Your system should be tested to ensure everything is working as it should because they depend on a gas connection and various moving parts. The specialists at Fante's can evaluate your system to identify and fix any problems you see with your gas furnace.
Gas furnace pilot light repair: To prevent the entry of too much carbon monoxide into the house, problems with the pilot light should be repaired very away. (During yearly furnace inspections, professionals from Fante will test your carbon monoxide detector.)
Gas furnace ignition: If there is an issue with the ignition, the furnace's ability to provide heat would certainly suffer. Ignition problems should be handled by a licensed HVAC expert.
Gas thermostat repair: Frequent cycling on/off may indicate a thermostat problem, which will impair your home's ability to be heated effectively.
Gas furnace blower: Fante's HVAC specialists are qualified to identify and resolve the problem, whether it involves dirt buildup, electrical problems, or a mechanical problem.
Gas furnace vent repair: In addition to posing major health risks, a gas furnace's faulty vent can result in wood damage from moisture on interior windows or even rust on the furnace itself.

Gas exchanger repair:

This is an expensive repair that is frequently avoidable with regular maintenance or a furnace tune-up.
Electric Furnace Repairs
Electric furnaces, which are well known for their excellent efficiency, perform the same functions as a gas furnace without using a flame. Consider how a hairdryer produces hot air by drawing air over a heating coil inside when it is turned on. The air is then circulated around your house via a blower. All electrical components should be frequently inspected even though they don't need any particular connections.
Electric furnace heating coil repair:

Heating coils may be used all year long and will benefit from routine cleaning. These coils are frequently hidden in places that are challenging for the homeowner to reach.

Electric furnace blower:

Low buzzing or piercing squeals are a dreaded sound when a furnace turns on. Fante's HVAC specialists can do preventative maintenance to help prevent the issues that are producing these noises or to detect an existing issue and perform an appropriate repair or replacement.

Electric sequencer repair:

The sequencer gives its circuits and the electricity it permits to flow through them precise control and organization. Low heat output or a tripped circuit breaker could be the result of a defective sequencer. A Fante's expert is equipped with cutting-edge tools to identify and fix the issue.

Electric furnace control board repair:

An electric furnace's control board may experience issues for a variety of reasons. While these furnace problems arise, taking notes on the specifics can be beneficial as your HVAC specialist attempts to identify the problem's root cause.

Electric limit switch repair:

The limit switch may need to be repaired or replaced if your furnace is continuously pumping air. Energy expenditures are reduced and the limit switch is protected by clean filters.

Electric furnace motor repair:

Loud, strange noises originating from the furnace are typically the result of a mechanical issue that needs to be fixed. Regular maintenance prevents excessive wear on the entire furnace system and assists in maintaining the optimum airflow.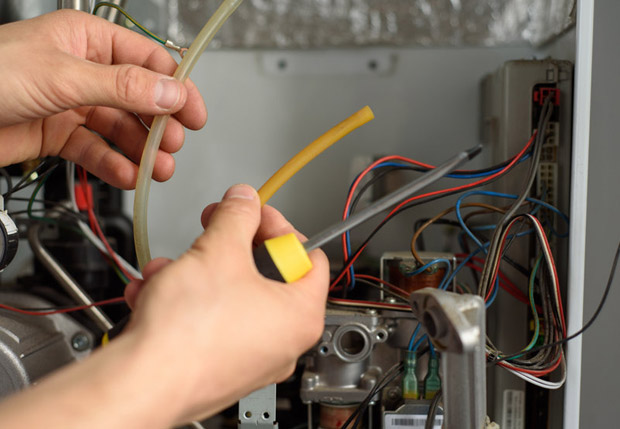 Save Money With Furnace Maintenance
Setting up a timetable for routine furnace inspections will help you save time and money. A potential issue could be found during a checkup, allowing for timely maintenance and repair to prevent a bigger, more expensive issue down the road. Regular maintenance also guarantees that important furnace components are replaced when required, preventing unplanned breakdowns and unforeseen furnace repair expenditures.
Electric and gas furnaces are also serviced and repaired by the experts at Fante's. It is advantageous to have a skilled technician do a furnace safety check before temperatures start to fall for safety reasons, especially on a gas furnace.
Trust Fante's for Your Furnace Repair Needs
The heating experts at Fante's are accessible around-the-clock to ensure that your system is functioning properly when you need it, whether your furnace requires repairs, a tune-up, or a complete system replacement. Call us at any time at 1-609-835-1512 if your furnace breaks down. Additionally, you can make an appointment request online, and a member of our staff will get in touch with you to arrange for a specialist to inspect your furnace.