Boost Your Home's Water Pressure
If your home suffers from insufficient water pressure, a booster pump can serve as an ideal remedy, substantially augmenting both pressure and flow rates. Fante's, a family-run plumbing company, has been offering expert booster pump installation and various plumbing services in New Jersey since 1985. Our proficient team is ready to assist you in selecting the most suitable booster pump for your residence and budget while ensuring a durable installation.
What Is a Booster Pump?
A booster pump is a mechanism designed to propel water and is often set up as an intermediary connecting a water source, such as a municipal water line or a well, to endpoints like faucets and showers. Typically, a booster pump collaborates with a source pump to enhance water pressure and flow. To achieve the desired water pressure, multiple booster pumps can be installed. There are both single-stage pumps, which maintain a constant rate, and multi-stage pumps, also known as variable speed drive (VSD) pumps, capable of adjusting the rate according to current pressure levels. In most residential booster pump installations, a single-speed pump suffices.
Why Choose the Plumbers at Fante's
For over 35 years, Fante's has been a trusted partner to homeowners across New Jersey. We specialize not only in booster pump installations but also in all facets of residential plumbing and HVAC. Our certified plumbers are highly trained, experienced, and committed to ongoing education. We stand behind our work and uphold a standard of excellence in everything we do.
Contact Us Today by filling out the form below, or calling us at 1-609-835-1512
Quick Contact
"*" indicates required fields
Reasons to Have a Booster Pump Installed
Low water pressure, which can be a persistent or intermittent problem, is the primary indicator necessitating booster pump installation in your home. It's important to note that not every low-pressure issue can be resolved with a booster pump. Therefore, it's crucial to have a plumber conduct an inspection to determine whether the source pressure is low, in which case booster pump installation is typically recommended, or if another issue is causing the problem, such as a clogged pipe or a malfunctioning water meter or pressure regulator.
The Benefits of Installing a Booster Pump
The primary benefit of installing a booster pump is the ability to attain optimal water pressure and flow rate for your home. This cost-effective and long-lasting plumbing upgrade not only enhances your quality of life but also pays for itself over time by reducing wear and tear on your plumbing system.
Why Hire a Professional Plumber
While some handymen may offer booster pump installation at a lower cost, choosing Fante's ensures peace of mind. Our expert plumbers will assess whether you genuinely need a booster pump and provide an honest evaluation. Installing an unnecessary booster pump can potentially worsen your plumbing situation. With Fante's, you can trust that we will guide you in selecting the ideal booster pump and seamlessly integrate it into your plumbing system, ensuring long-lasting performance.
Annual Plumbing Service
Many homeowners adopt a reactive approach to plumbing issues, addressing them only when they arise. However, substantial cost savings and problem prevention can be achieved through annual inspections and maintenance. This is particularly crucial when you have plumbing enhancements like a booster pump, and we will not only inspect and maintain these additional components but also assess your pipes, faucets, appliances, and more.
Serving All Your Plumbing Needs
Fante's offers an extensive range of plumbing services, encompassing drain cleaning, and appliance connections, as well as installation, maintenance, and repairs of water lines, gas lines, faucets, fixtures, garbage disposals, sump pumps, water heaters, and more.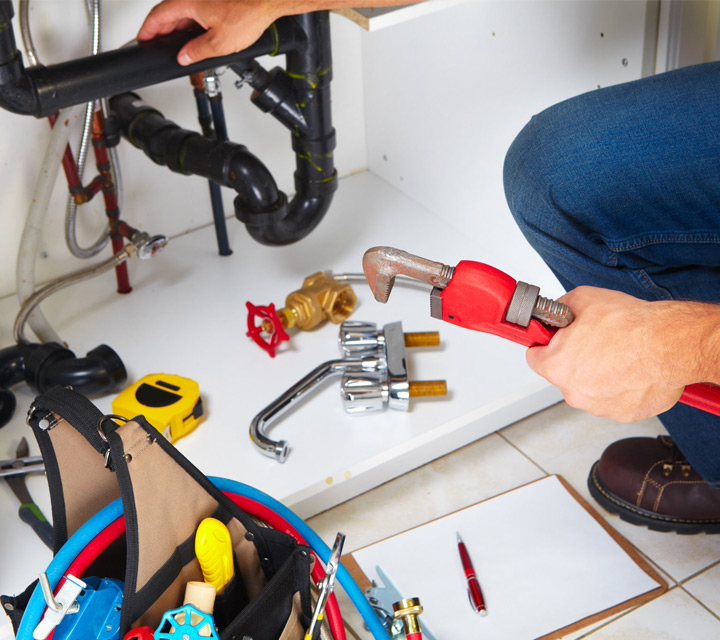 Trust Fante's for Your Booster Pump Installation
Fante's has assisted numerous homeowners in addressing their water pressure challenges through booster pump installations and is ready to do the same for your home. Reach out to us today to schedule an in-home consultation or to inquire about the various booster pumps we offer.