Cleaner, Purified Air at Home
Fante's understands how important it is to breathe clean air throughout your home. Your home is your haven. It is where you spend the majority of your time, and pollutants and contaminants can have a serious impact on your and your family's health. That is why we carry a full line of Aprilaire air purifiers, air filters, and other IAQ products. Many experts consider these products to be the best in the industry because of their ability to remove particulates from your air. This not only protects you against respiratory irritation, allergy and asthma triggers, but also protects your HVAC equipment. Whole-home air cleaners by Aprilaire provide total protection for your home whereas portable units only extend that protection to the immediate area in which the unit is operating.
Indoor Air Quality and Your Health
According to the EPA, indoor air pollution is one of the most serious health risks facing Americans. When we think of pollution, we usually think of smog and other outdoor sources, but indoor air pollution is far more dangerous because it occurs at much higher concentration levels. That makes it even more dangerous and concerning when you consider that the average American spends more than 90% of their time indoors between home and work. Adequate ventilation is required to ensure that the air inside your home is not more polluted than the air outside, and air cleaners are the only way to ensure that the air inside your home is less polluted than the air outside.
Common Air Pollutants
Pet Dander
Dust Mites
Viruses
Mold
Pollen
Contact Us Today by filling out the form below, or calling us at 1-609-835-1512
Quick Contact
"*" indicates required fields
Install A Whole-Home Air Purifier
The team at Fante's recommends whole-home air cleaners as opposed to portable units. Whole-home systems integrate with the existing HVAC system and can thus clean the entire indoor air supply. Our company specifically recommends Aprilaire products because it is a well-known and trusted brand that manufactures whole-home units that are effective and long-lasting. These systems are completely silent and use advanced filter media. The air is cleaned and deodorized as it passes through that media. The cleaned air then circulates through the ductwork and into the living spaces. Self-Seal and Interlock Rail technologies are also integrated to prevent bypass.
Take Control with Active Air Cleaning
One disadvantage of many air cleaners on the market is that they only work when the heating or air conditioning system is turned on. This flaw does not exist with Aprilaire's Event-Based Cleaning. With a single button press, you can enable or disable it, and the system can turn itself on and off based on a variety of conditions, activities, and events. You can even control how much air is delivered at a specific time or based on preprogrammed settings.
Cleaner Air Is Possible with a Well-Maintained HVAC System
Fante's advises against relying solely on air cleaners and to keep all of your heating, air conditioning, and ventilation equipment in good working order. Seasonal maintenance not only helps to maintain optimal indoor air quality, but it also lowers your monthly utility costs, increases the life of your equipment, and prevents unexpected breakdowns. Adequate ventilation is also required to maintain proper humidity and indoor air quality. In addition to a seasonal tune-up, we recommend a semi-annual inspection and cleaning of your system. This will ensure that your ventilation system is not compromised by leaks and will remove all dust that has accumulated over time.
Other Ways to Improve Indoor Air Quality
We offer services in other ways to achieve and maintain ideal IAQ as your indoor air quality specialist and can make professional recommendations based on your unique home. Replaceable air filters, humidifiers, dehumidifiers, and air scrubbers are examples of these.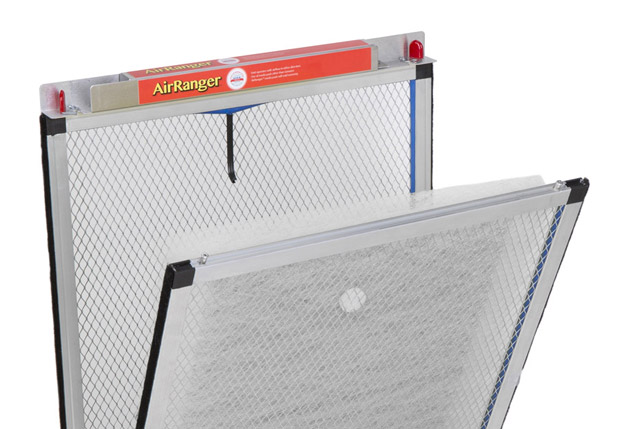 HVAC air filters should be replaced every three months at a minimum. Fante's recommends checking them each month and replacing them whenever dust is clearly visible on the media.
Air scrubbers are an innovation designed for the International Space Station. They have since been adapted for home use and can extract VOCs, bacteria, viruses, mold, pollen, dust, and more.
The air is dry in winter, and heating your home can exacerbate that dryness. A humidifier is an investment that makes your home more comfortable and lessens the workload on your heater.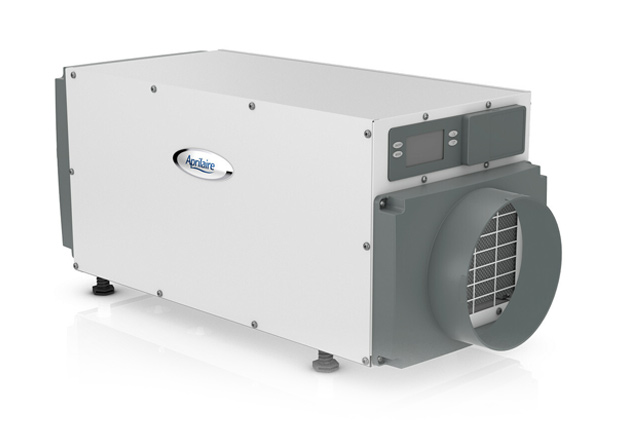 While your air conditioner does remove moisture, it can struggle when the humidity is high. A dehumidifier not only makes your home more comfortable but protects your AC unit long-term.
Trust Fante's to Install Your Air Cleaner
Fante's is the premier provider of air cleaners and other indoor air quality solutions for homeowners in South Jersey and parts of Pennsylvania. If you have any questions about our IAQ services or products or would like to schedule an in-home assessment and consultation, call us at 1-609-835-1512 or contact us online.