Fante's Experts Can Fix Your Broken Heater
You will start to rely on your heater to keep you warm when the chilly winter arrives. Your heating system has a lot of crucial parts, and if one of them stops operating properly, you could find yourself in a serious scenario. The skilled HVAC professionals at Fante's can offer dependable heater repair services to restore your interior comfort if your heater isn't working.
Our mission is to offer cost-effective, high-quality repairs. Your satisfaction is our top concern because we want you to be a lifelong client. When your heater requires maintenance, we will examine your system, identify the problem, and take all necessary steps to get it back up and running. Within a two-year period, if for some unforeseen reason our heater repair fails, we will fix it right at no additional cost. Nothing is lost if you try!
Contact Us Today by filling out the form below, or calling us at 1-609-835-1512
Quick Contact
"*" indicates required fields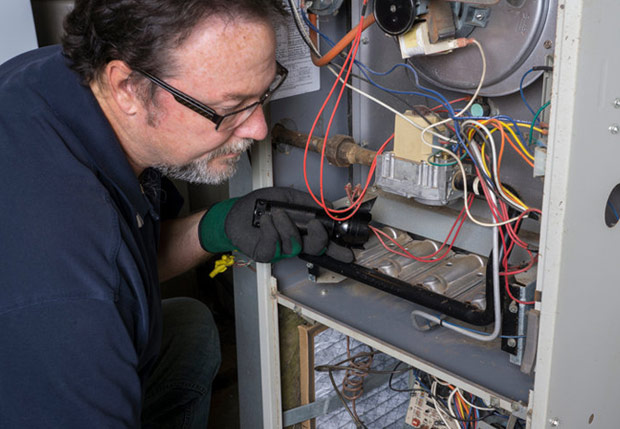 Reliable 24 Hour Emergency Heater Repair
It's bad enough when your heater stops working, let alone in the middle of the night or on a holiday with company visiting. Luckily, Fante's provides emergency heater repair services around-the-clock so you won't have to endure the cold for too long. If you ever suffer a heating system issue, our qualified HVAC specialists are here to help the people of Chester, Delaware, and Montgomery counties in Pennsylvania. You can trust Fante's when you need your heater fixed promptly.
Types of Heating Systems We Repair
Each heating system needs particular parts in order to function effectively. All varieties of heaters can be installed, repaired, and maintained by Fante's with ease. Furnaces, heat pumps, boilers, and ductless mini-split heaters are the most widely used systems that we encounter. Since we have the most common parts in our service cars, we can frequently resolve the problem in just one visit.
The bulk of the residences in the region have forced air furnaces. There are numerous components in your heater, including the heat source, air handler, and thermostat, that can break down and result in a failure. We can assist you whether your furnace runs on natural gas, propane, or electricity.
Heat Pump Repair
Electric heat pumps provide higher energy efficiency and can heat and cool your house. According to your thermostat settings, heat pumps take heat energy from the air inside or outside of your home, so the system is continually in operation. Give us a call if your heat pump isn't functioning properly.
Boilers / Radiant Heat Repair
If your heating system includes a boiler, a network of pipes distributes hot water for radiant heating throughout your house. The skilled plumbers and HVAC specialists at Fante's can handle both new and old boiler repairs to keep your property warm all winter.
Mini-split systems are smaller variations of a normal heat pump and are frequently added to older homes that lack the space for ducting, or to supplement the heating and cooling in areas of the house that are not well-served. The system is completed by indoor and outdoor units, both of which require maintenance to function effectively.
How to Spot a Heating System that is Failing
There are numerous typical problems that point to the need for heater repair, regardless of whether you have a furnace, heat pump, or boiler. Any forced air system needs its filters changed frequently to function properly. In addition to capturing airborne particles, filters also serve another purpose: if they are clogged with dirt and dust, your system will have to work harder to fulfill your home's demand, placing additional strain on all of its components. There are several other signs you should watch out for to perhaps identify a problem before it becomes worse. Get a heater inspection from Fante's if you notice any of these problems.
Common Heater Problems
Inconsistent or No Heat
High Energy Bills
Excess Dust in Air
Unusual Noises or Smells
Age / Wear & Tear
Thermostat Trouble
Frequent Cycling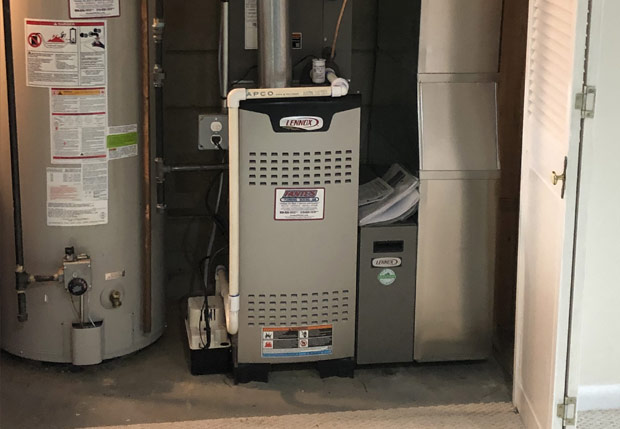 Heater Maintenance Protects Your Home
The easiest method to make sure you stay warm throughout the chilly winter months is to have yearly heater maintenance performed. Simple tasks like routine air filter changes and electrical inspections are also part of this upkeep. The certified HVAC specialists at Fante's are skilled in identifying any problems with your heater and assisting in averting a breakdown before it happens. Every precision heater tune-up includes a 24-point inspection, and we also provide an annual Front of the Line Family Plan that includes the same examination and cleaning as well as additional service discounts. Make sure your heater is prepared for the impending winter.
Give The Experts at Fante's a Call When It's Time For a Heater Repair
When your heater isn't functioning properly, it's critical to get it fixed as soon as you can. The knowledgeable and skilled heater repair specialists at Fante's have the skills to accurately diagnose your problem and make long-lasting repairs so you can keep warm all winter. We guarantee all of our repair work, and if it breaks for any reason within two years, we'll fix it at no additional cost. For an appointment for your heating repair, call 1-609-835-1512 or contact us online.