Efficient Gas & Electric Tankless Water Heaters
On-demand water heaters, commonly referred to as tankless water heaters, deliver hot water as needed. This does not imply that the water will be instantly hot; the water still needs to go through a heating process. When a hot water valve is opened, such as at a sink or shower, water swiftly passes through a gas burner or electric element in the appliance to heat it up. After that, the faucet receives the hot water. The heating process comes to an end when the hot water is turned off. In Pennsylvania and Delaware, Fante's specializes in tankless water heater installation and repair services. Contact our experts right away for a free quote!
When compared to a conventional tank water heater, which continuously heats the water stored in the tank, tankless water heaters use less energy because they only run as needed. The initial cost of a tankless water heater is higher than that of a tank water heater, despite the fact that energy costs can be reduced over time. There are several factors to take into account while choosing between the two, including upfront costs, performance, the need for hot water in the home, and expected lifespan.
Contact Us Today by filling out the form below, or calling us at 1-609-835-1512
Quick Contact
"*" indicates required fields
Is a Tankless Water Heaters Right for Me?
On-demand hot water does not equate to continuous hot water. Tankless water heaters typically provide 2 to 5 gallons of hot water per minute. Tankless water heaters powered by gas have higher flow rates than those powered by electricity. Even the largest gas-fired models, nevertheless, can struggle to accommodate several simultaneous demands. For instance, running a shower and a washing machine simultaneously can result in a higher demand for hot water than some units can supply. Additionally, unlike a water heater with a tank that stores gallons of hot water in reserve, a tankless hot water heater would not deliver hot water during a power outage.
Choosing The Right Water Heater
It will be a waste of money and cause a lot of irritation to buy a water heater that has insufficient output to meet the needs of the home. It's equally undesirable to have too much hot water because it drains the budget unnecessarily. To better understand how much water your household uses, Fante's technicians spend some time doing so before giving a suggestion. Multiple units can be added if a single tankless unit is unable to provide the required gallons per minute. That can be a costly addition. In the event a tankless water heater is not a good fit for your hot water needs, we will provide you with alternatives such as a traditional tank water heater or heat pump water heater.
Tankless Water Heater Installation and Maintenance
Keep in mind that your home's current electrical system might need to be professionally modified to support a tankless water heater when thinking about a new water heater. The most crucial day in a water heater's existence is installation day, regardless of the kind that is selected. Because of this, the knowledgeable installation crew for Fante's tankless water heaters takes the required precautions to ensure a successful installation. This ensures that your water heater performs safely and effectively by reducing the likelihood of future system failures.
An annual inspection by a qualified specialist is recommended for tankless water heaters. Regular filter cleaning and system flushing are also essential. Tankless water heaters have a two-times longer lifespan than conventional tank water heaters. To prevent it from deteriorating, it will need additional attention in areas with hard water. The unit may become clogged with minerals, making it work too hard to deliver water. This could reduce the unit's lifespan by years or result in expensive repair costs.
Are You Considering A Tankless Water Heater Installation?
While a tankless water heater may be exactly what your home needs, it is very important that all aspects of location, household water use, and budgetary limits are researched before a decision is made.
Call 1-609-835-1512 now or schedule online for a visit with a knowledgeable Fante's technician as you decide what water heater will work best for your home.
Schedule Your Tankless Water Heater Installation Today
"*" indicates required fields
Is it Time For a New Tankless Water Heater?
Despite having lengthy service lives, tankless water heaters eventually need to be replaced. There are a number of warning indicators to look out for that could mean it's time to replace your tankless water heater. You may want to think about getting a tankless water heater installation quotation from a specialist like Fante's if you have had your water heater for ten years or longer because you have likely gotten your money's worth. You don't want to take the chance of your system failing abruptly at a crucial time, leaving you and your family without hot water.
Tankless Water Heater Issues
Over 10 Years Old
Not Enough Water
Lukewarm or Cold Water
Rusty Water
Foul Smelling Water
Cloudy Water
Odd Noises
Leaks
Install the Right Tankless Water Heater for Your Needs
Selecting a tankless water heater that is the right size for your home is critical. Let the technicians at Fante's survey your water usage in order to make the appropriate recommendations. Learn more about the different types of tankless water heaters which are available:
Non-Condensing Tankless Water Heater
Non-condensing tankless water heaters heat water using a primary heat exchanger. This requires a vent to be installed where the hot exhaust can be expelled.
Condensing Tankless Water Heater
A condensing hot water heater features a second heat exchanger which utilizes the exhaust from the first to heat the water further making it more efficient.
Electric Tankless Water Heater
Electric tankless water heaters are quite efficient and accessible to homeowners throughout the area. They utilize an electric element to warm your water.
Gas Tankless Water Heater
If your home has access to natural gas you can opt for a gas tankless water heater. They are great option that will last you for years to come.
Other Water Heaters We Install
Not only can the professionals at Fante's repair, replace, and service your tankless water heater, but also heat pump and conventional tank water heaters. Whether your water heater has fully failed or just needs yearly maintenance, you can rely on us to be there for you. If you're still not sure whether installing a tankless water heater is the best solution for you, find out more about your options.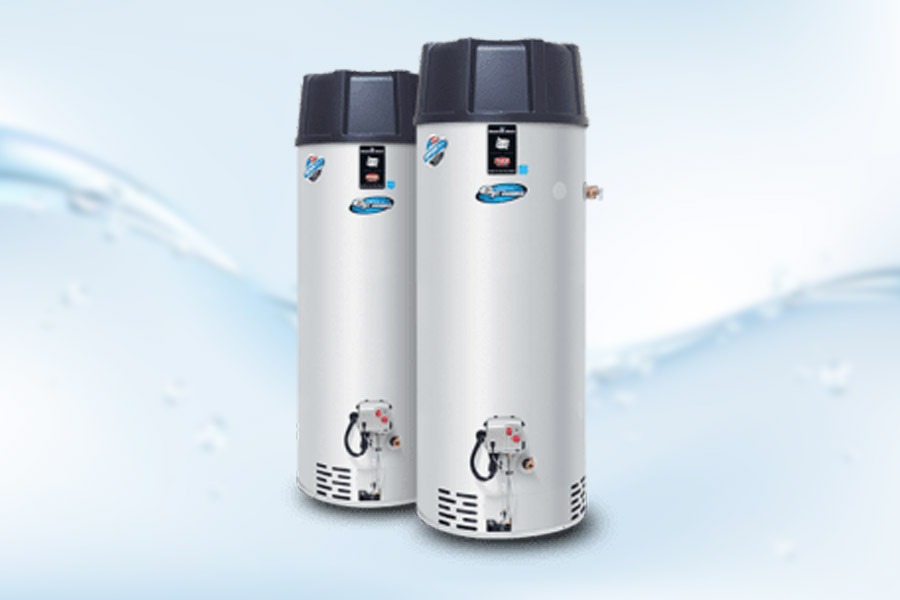 Standard tank water heaters store between 20 and 120 gallons of hot water depending on your home's usage. The water is most often heated with electricity or natural gas. Traditional water heaters tend to be more affordable to install and maintain but can be less energy efficient than some tankless water heaters.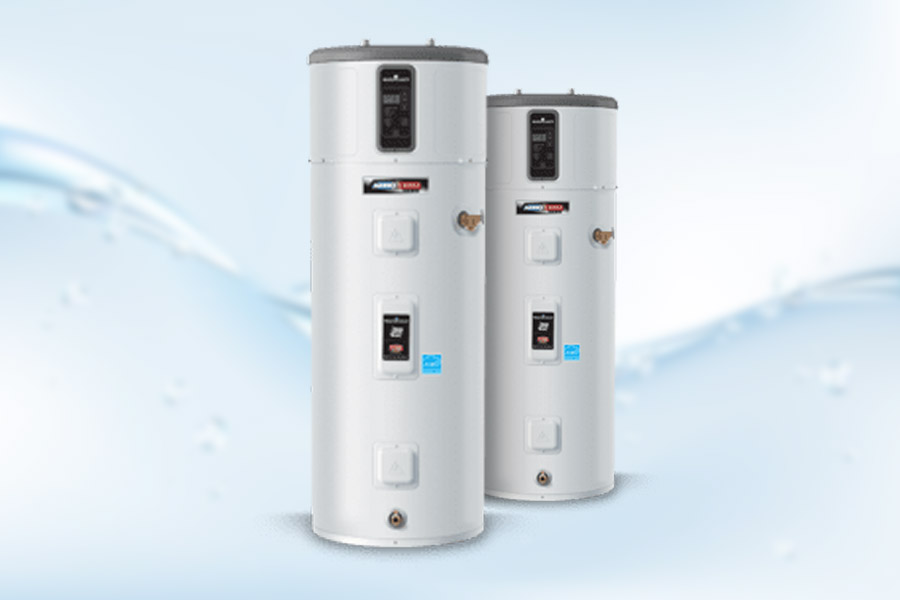 Heat pump water heaters, also known as hybrid water heaters, move energy instead of producing it. They pull heat from the surrounding air to heat water instead of utilizing gas or electricity. They work similarly to heat pumps used to heat and cool your space, but instead apply that same idea to water.
Choose Fante's for Your Tankless Water Heater Installation, Repair and Maintenance
The professional plumbers at Fante's are available whenever you need us. Whether your tankless water heater need a quick fix or regular maintenance, we can handle it. Additionally, we take great pride in offering the most reliable tankless water heater installation services in the region. Avoid leaving your family without hot water. Give us a call at 1-609-835-1512 today or contact us in order to schedule an inspection or service.