Professional Water Heater Replacement You Can Count On
Fante's is a trusted name in Pennsylvania and Delaware with many years of experience providing professional water heater services to homeowners throughout the region. We are a fully licensed and insured company that has expert plumbers and electricians on staff, and which maintains BBB accreditation with an A+ rating. When it comes time to replace your water heater, you need a company that you can trust and rely on, and that company is Fante's. We have carried out many water heater replacement projects in this area over the years, and we deliver impeccable craftsmanship and outstanding customer service and care each and every time. Our team of dedicated professionals is committed to ensuring that your water heater replacement is completed efficiently and with the utmost attention to detail. Trust Fante's for all your water heater needs and experience the difference firsthand.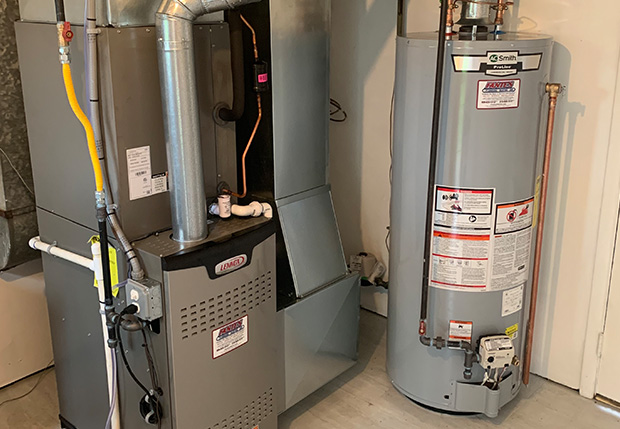 Water Heater Installation and Replacement
Our project planners are here to guide you through your water heater replacement every step of the way. You probably have questions, and we're happy to answer them. Our experts will also ask you some questions about your hot water usage as we assess your home, and that will help us to make recommendations. We only sell and install the best water heater makes and models available, but just as important as choosing a good unit is selecting one that is the right size for your household. Fante's will provide you with the information you need to make a confident decision that will benefit you for years to come.
Is It Time to Replace Your Water Heater?
Most experts agree that the 10-year mark is the point at which you should probably replace your water heater or at least begin considering it. While water heaters can often last for 12 years and beyond, the inefficient operation at that point ends up costing you more. If your water heater has failed and is not operating correctly or in an efficient manner, we can inspect it, diagnose the underlying issues and then make a professional recommendation within the context of the unit's age and condition. With units that are less than six years old, a repair is often the more cost-effective option, but with older units, water heater replacement is often a better alternative to an expensive repair.
Contact Us Today by filling out the form below, or calling us at 1-609-835-1512
Quick Contact
"*" indicates required fields
The Benefits of Replacing Your Water Heater
Water heaters have advanced greatly over the last decade. Water heater replacement is an opportunity to invest in a newer model that will cost you less on a month-to-month basis. Choosing a new water heater through Fante's is also a chance to ensure that you have the perfect unit for your household. Never run out of hot water again just because too many showers were taken! All water heaters will eventually fail. That often results in a leak, so proactive replacement also protects your home against potentially serious water damage. You may also want to consider a tankless system, which saves space and will cost you less over the life of the equipment.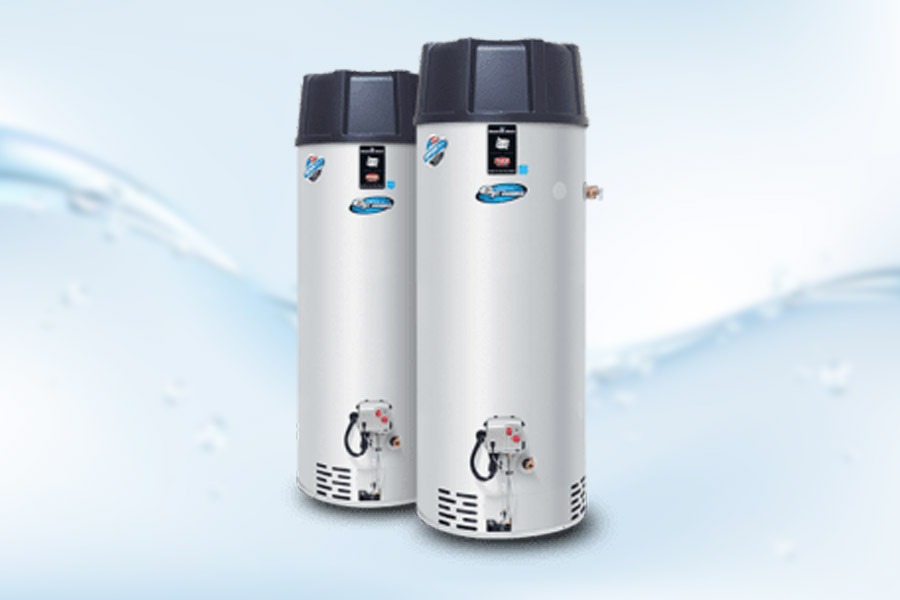 Types of Water Heaters We Install
Fante's installs all types of water heaters. We can replace any existing system, and our installers are skilled in conversions as well. Traditional tank water heaters continue to be the most popular option for water heater replacement. However, many of our customers are making the switch to tankless systems, and we can convert you from a tank water heater to an on-demand water heater. Fante's works with both electric- and gas-powered water heaters, along with heat pump water heaters and we can convert you between those fuel sources as well.
Emergency Water Heater Repair Services
Water heater failure is a big inconvenience, and it can happen at any time of the day or night. That is why Fante's has plumbers and electricians on call outside of our standard business hours to offer water heater repair services. Even if your water heater fails in the middle of the night, on the weekend, or during the holidays with family over, we'll be there to figure out the problem and correct it or even replace it if that is necessary.
Water Heater Maintenance Plans
If you would like to maximize the investment in your water heater, we recommend taking advantage of the Fante's water heater maintenance plans. During a maintenance appointment, we'll perform a multipoint inspection, clean the unit, and correct any wear or tear. This service will extend the life of your equipment. It will ensure that your water heater is operating as efficiently as possible, and it will help you avoid any sudden failures, including leaks. In the event your unit does experience problems while you're a plan member, you'll have access to 24-hour VIP service and receive a 15% discount on all parts and labor.
Trust in The Water Heater Replacement Experts in Pennsylvania and Delaware
When you need water heater replacement, trust in the company that so many homeowners throughout Delaware, Montgomery, Bucks, and Chester counties in PA and New Castle County in DE count on. Fante's is here for you, and we encourage you to call us at 1-609-835-1512 or contact us online if you have any questions about your water heater or would like to schedule an appointment or consultation.