Faucet Repair Services You Can Trust
When residents in the South Jersey area require faucet repair, they contact Fante's. We are a family-owned and run business that has been serving this area since 1985. Fante's Plumbing is a fully licensed and insured plumbing company. Our plumbers are all licensed and skilled, and we employ master plumbers.
Why Choose the Plumbing Experts at Fante's?
There are several significant reasons to use Fante's for faucet repair and the many other plumbing services that we provide. Our company provides exceptional craftsmanship and only uses high-quality parts and materials. We stand by our work, which is done in compliance with manufacturer specifications and local plumbing regulations. Fante's also takes pleasure in providing excellent customer service and attention, and we will work hard to make you our next loyal and long-term customer.
The Importance of Hiring a Professional Plumber
Homeowners frequently attempt do-it-yourself plumbing projects such as faucet repair in the hopes of saving money, but the average do-it-yourself plumbing project ends up costing more money and consuming more time in the end. When you choose Fante's, you can rest assured that we will precisely diagnose the problem and fix it with the best equipment the first time around.
Contact Us Today by filling out the form below, or calling us at 1-609-835-1512
Quick Contact
"*" indicates required fields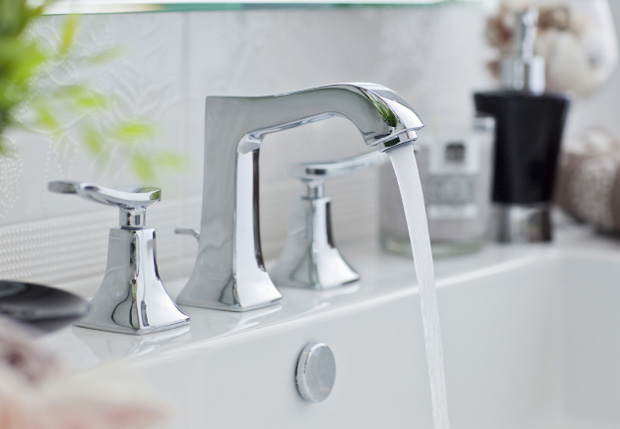 Signs Faucet Repair is Needed
The most typical issue is a leaky faucet, which is often caused by a damaged component, such as an O-ring, but can also be caused by high water pressure. You may also notice general wear in functionality, such as handles that are difficult to turn or a faucet hose that does not spray. A faucet may also spit or have an uneven flow, which is commonly caused by a faulty aerator.
The most common causes of faucet repair are rust and mineral deposits. Although these can be cleaned, the faucet will eventually need to be repaired or replaced. Low water pressure, slow hot water, leaking handles, creaking handles, and faucet necks are all common problems, and an old, worn-out faucet might be the cause of your water suddenly tasting and/or smelling unpleasant.
The Benefits of Trusted Faucet Repair
We can restore an older faucet to like-new condition, when faucet repair is a realistic solution to an ongoing faucet problem. Our plumber will clean the faucet so that it looks brand new, and we will replace all worn components so that it continues to perform as expected for many years to come.
Professional Faucet Replacement
A faucet might become worn to the point where restoration is no longer an option and replacement is the wiser choice going forward. Our experts can install the new faucet that you purchased and provided to us. If interested, we also have a large selection of popular faucets that you can select and purchase from us directly. In either case, we'll install your new faucet according to the manufacturer's requirements, making sure it looks great and works properly.
Other Plumbing Services We Offer
We do a lot more than just fix faucets and fixtures at Fante's. Water heaters, sump pumps, and gas and water lines are all installed by us. Our staff also installs appliances and equipment. We also clean drains, install toilets, and repair garbage disposals.
Trust Fante's for Professional Faucet Repair Services
Choose Fante's for faucet repair since we've been a trusted plumbing company in this area for many years. Call us today at 1-609-835-1512 to make a repair appointment or if you have any questions about the products and services we provide, or use our website's contact form.